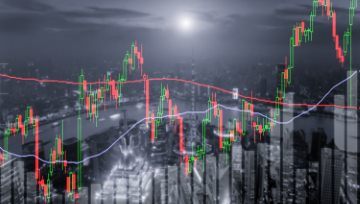 Article writtenby IG Senior Market Analyst Axel Rudolph
FTSE 100 approaches upper boundary of trading range
The FTSE 100 is making further headway despite a swathe of UK companies seeing their share prices fall as worries about the Bank of England (BoE) having to raise its rates further increase.
The upper boundary of its near one-month sideways trading range is about to be hit with the late May and current June highs at 7,655 to 7,660 being eyed. Further resistance can be spotted at the 7,679 mid-May low.
Potential retracements of Friday should find support between the 12 and 13 June highs at 7,611 to 7,604.
FTSE 100 Daily Chart
source: IG
DAX 40 rally continues
The DAX 40 continues to rally towards its May high at 16,333 and this week's all-time record high at 16,338 as Thursday's European Central Bank (ECB) eight consecutive rate hike by 25 basis-points to 3.50% and hawkish outlook didn't spoil the party.
Above the 16,338 all-time record high lies the 16,400 mark and the 16,500 region.
Immediate support can be seen at this morning's 16,208 intraday low below which Thursday's low at 16,160 should act as interim support.
DAX Daily Chart
source: IG
S&P 500 surges ahead
The S&P 500 is about to end its fifth consecutive week of higher prices with an acceleration to the upside, having so far seen six consecutive days of rising prices despite the Federal Reserve's (Fed) hawkish stance which allows for potentially two more rate hikes to be seen.
Above Thursday's 4,440 14-month high, made above the 4,421 March 2022 peak, lurks the minor psychological 4,500 mark which represents the next upside target.
With today's option expiry and plenty of Fed members speaking on Friday and next week, some volatility may soon enter the mix.
With the market's view of it not wanting to believe that the Fed is merely pausing and hasn't ended its monetary tightening cycle, potential slips may find support around the minor psychological 4,400 mark and at Wednesday's 4,391 high today.
S&P 500 Daily Chart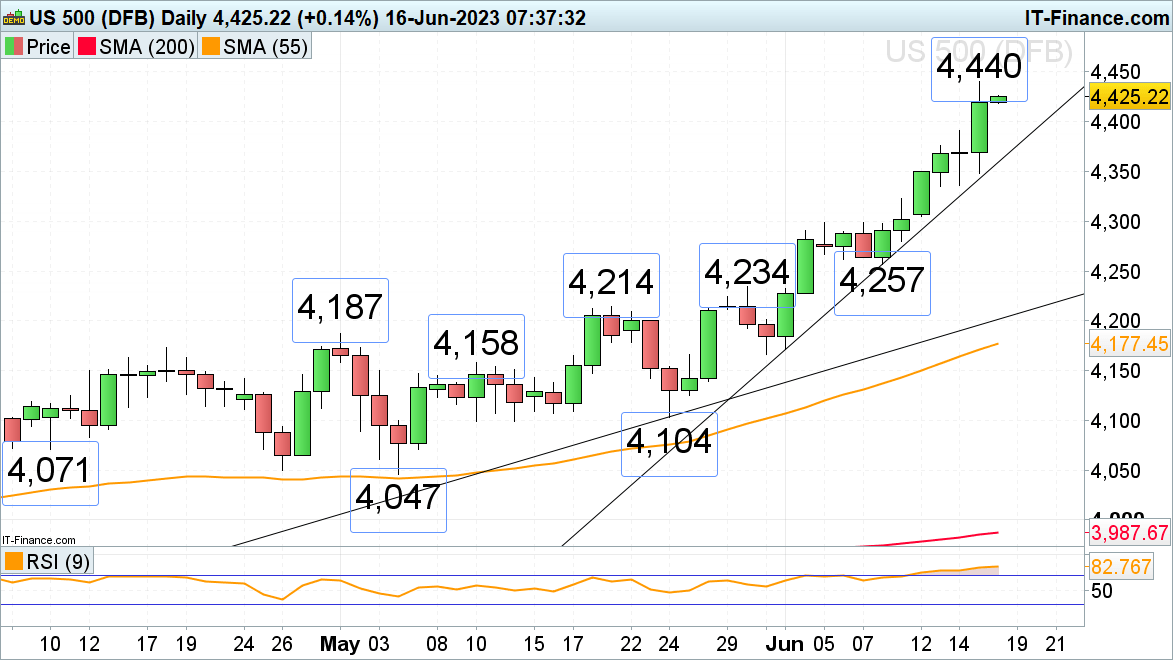 source: IG