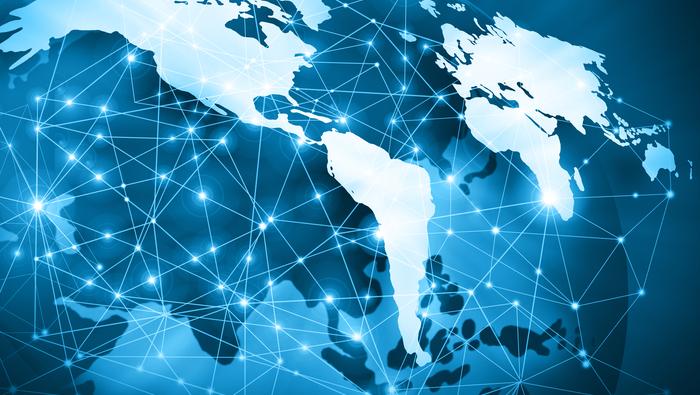 Recommended by Daniel Dubrovsky
How to Trade EUR/USD
The US Dollar mostly underperformed against its major counterparts this past week, especially against the Chinese Yuan, Canadian Dollar and Australian Dollar. Meanwhile, the Greenback had better luck against the British Pound and the Euro. EUR/USD confirmed a 9th consecutive weekly loss, the longest losing streak since 1997.
Looking at commodities, crude oil continued its rally, with WTI pushing higher about 4.6 percent last week. This meant the highest close since the beginning of November. Oil is just inches away from pushing to the highest in over one year. Meanwhile, gold prices were cautiously higher, capitalizing on a slow pullback in the US Dollar.
The week ahead is loaded with economic event risk, including multiple central bank rate decisions. These are the Federal Reserve, Bank of England and the Bank of Japan. According to the CME FedWatch tool, the central bank is widely expected to leave rates unchanged. But, more importantly, all eyes will be on the prospects of a further rate hike by the end of this year.
Meanwhile, the Bank of England is poised to deliver a 25-basis point rate hike, which may fuel the British Pound. Focusing on the Yen and BoJ, there is increasing attention on what the central bank could do about a slow rise in government bond yields despite yield curve control. What are other key events to watch out for in the week ahead?
Recommended by Daniel Dubrovsky
How to Trade USD/JPY
How Markets Performed – Week of 9/11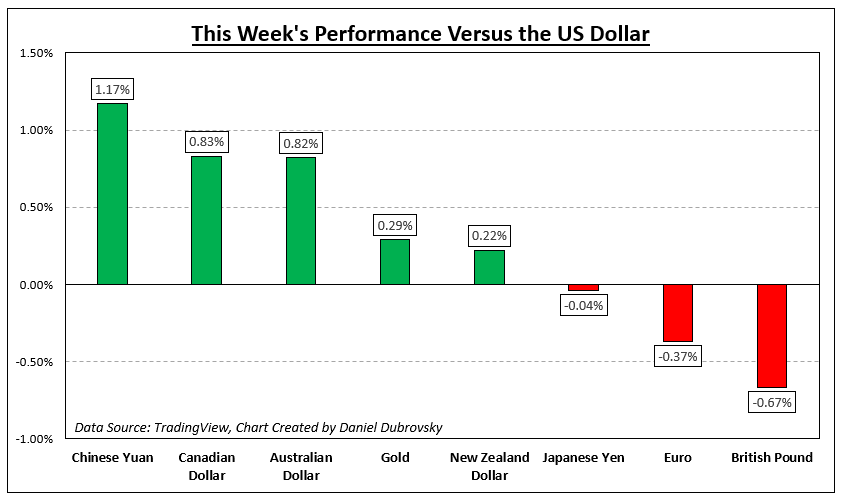 Forecasts:
British Pound (GBP) Forecast: All Eyes on the Bank of England Rate Decision
The Bank of England (BoE) is set to raise interest rates again next week by 25 basis points. A dovish hike however may leave Sterling vulnerable to further losses.
Australian Dollar Forecast: The Battle Continues for AUD/USD and AUD/NZD
The Australian Dollar staged a comeback of sorts last week with volatility remaining subdued ahead of the Fed's meeting on Wednesday. Some headwinds may lie ahead for AUD/USD and AUD/NZD.
Nasdaq 100, S&P 500 Forecast: US Indices Remain Indecisive Ahead of a Massive Week
US Indices remained indecisive this week as flip-flopping sentiment resulted in a flat close to the week. US Federal Reserve Meeting and the impending UAW Auto Strike may provide some much-needed direction.
Euro Forecast: EUR/USD's Fate in Fed's Hands, EUR/JPY Carves Out Falling Wedge
Within this article, we delve into the technical aspects of EUR/USD and EUR/JPY, exploring essential price support and resistance levels that merit significant attention in the upcoming trading sessions.
Gold, Silver Forecast: Precious Metals' Rally to Come Under Threat
Gold rose late on Friday as risk sentiment dipped. This week, a hawkish Fed could put an end to minor gains as US yields, USD maintain bullish posture amid hot US data.
Japanese Yen Technical Outlook: USD/JPY, EUR/JPY Exchange Rates in Focus
The Japanese Yen remains in a broadly bearish posture against the US Dollar and the Euro. What are key technical levels to watch for in USD/JPY, EUR/JPY in the week ahead?
Crude Oil to Test $100? Natural Gas is not Out of the Woods Yet
Crude oil's break above key resistance has triggered a bullish pattern, pointing to further gains. Natural gas has slipped into a narrow range. What's next for crude oil and natural gas?
— Article Body Written by Daniel Dubrovsky, Senior Strategist for DailyFX.com
— Individual Articles Composed by DailyFX Team Members